Whimsie Wellness Goddess ~ Jade Goddess -- ANY SIZE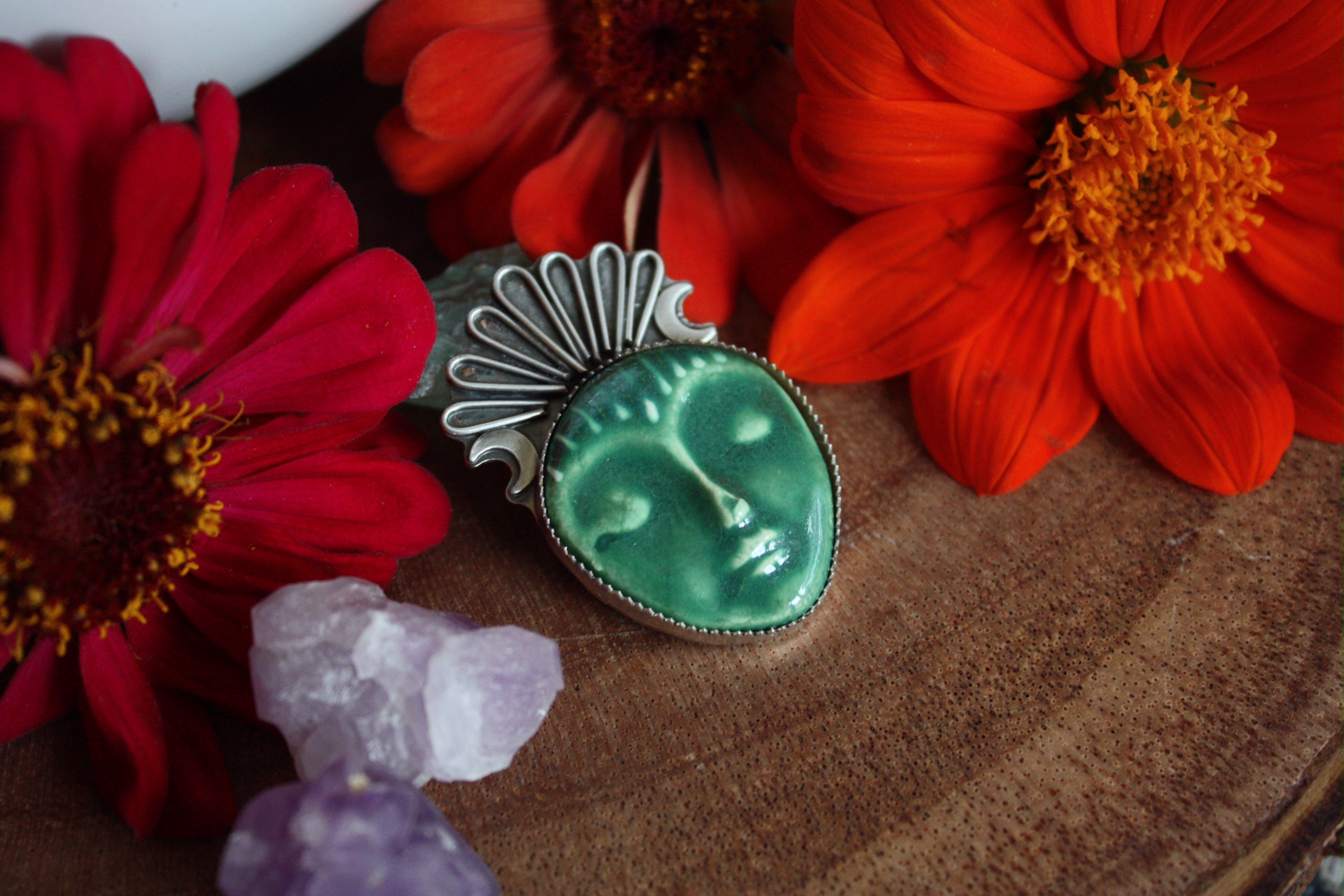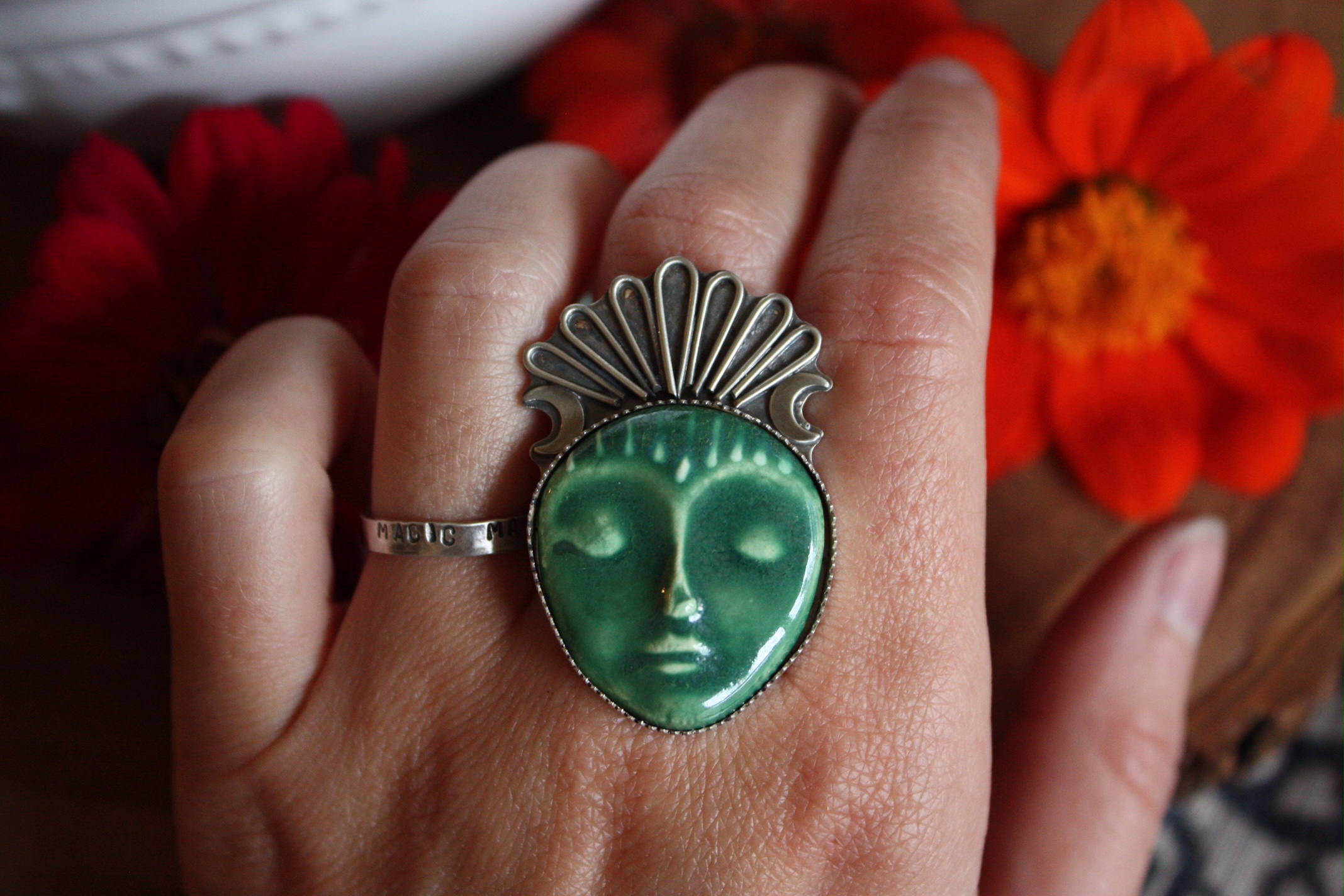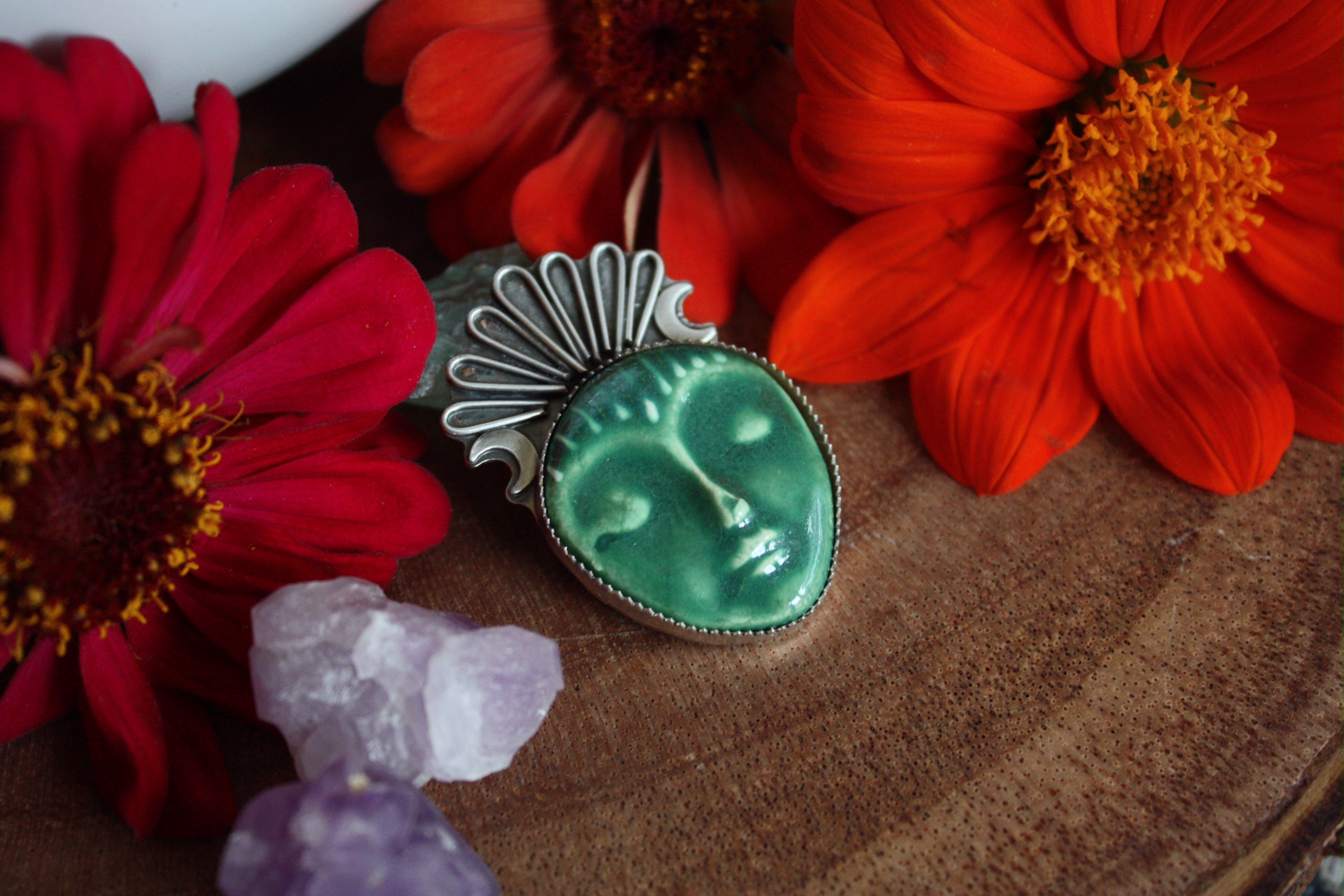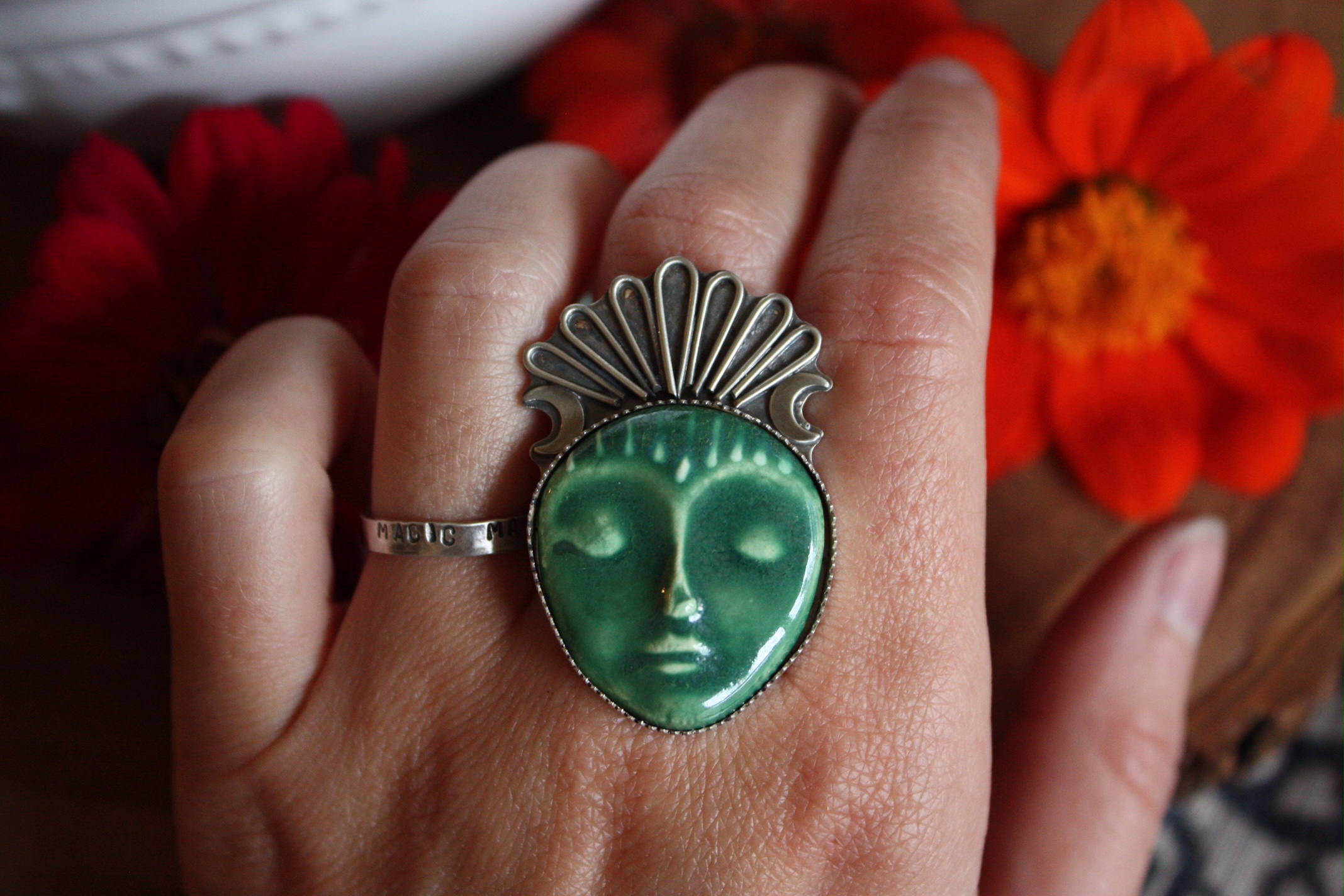 sold out
Whimsie Wellness Goddess ~ Jade Goddess -- ANY SIZE
MADE TO FINISH IN ANY SIZE. // Use form at checkout to specify size.
-----
Whimsie Wellness Goddess ~ Jade Goddess ring.
This stunning ring features:
Ceramic Moon face in a lovely green, cut out on the backside where you can apply one drop of essential oil and allow your skin's warmth to do the calming diffusing. More on that below.
Sterling Whimsical Loop Detail.
2 Sterling Crescents.
to be finished in a double half-round shank, in size of buyer's choice.
About the Whimsie Wellness Goddess Line:
Truly functional jewelry, the backside of this calming line of pieces actually diffuses essential oils against your skin, keeping you zen and relaxed all day....
Simply place one drop of your favorite oil on the cut-out space on the back of the piece, and allow your skin's natural warmth to do the work as it warms up and releases the soothing effects of your chosen oil...
Worried about skin reaction? You can easily mix your essential oil with any carrier oil (such as sweet almond oil or jojoba oil), and then place one drop of your less potent oil onto the piece. OR, wear your piece with no scent at all, just enjoy the serene properties of the piece itself!
Need help choosing an oil for your piece once it arrives or before ordering? I'm happy to help you choose the right oil for you based on your needs!
 
Made to finish in ANY size, use form at checkout to specify size.