Fierce Spirit ~ A Howling Wolf's Prayer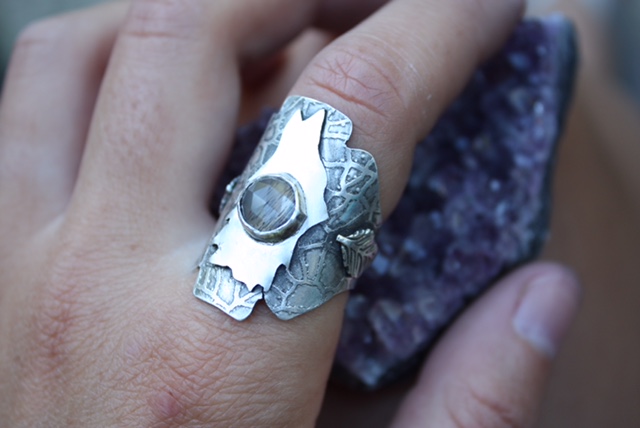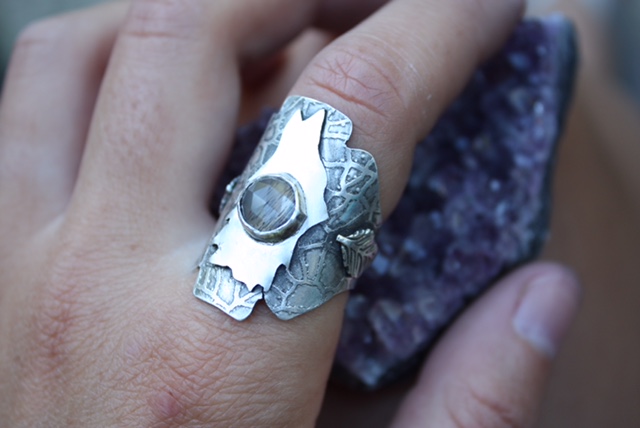 sold out
Fierce Spirit ~ A Howling Wolf's Prayer
(Fits a 7.25-8.25 comfortably)

~ Fierce Spirit ~
Walk with me in my solitude,
Howl with me in my joy,
Guard me as I walk through this world.
--Native American Wolf Prayer
Piece No. 2 from the Into The Deep, Dark, Woods Collection.
 
This saddle ring features a heavy gauge sterling backplate, hand-etched and forged, as well as a hand-sawn sterling silver howling wolf. Our fierce spirit is flanked on either side by two billowy leaves, hand forged and soldered, and is adorned by a rose-cute labradorite, signifying psychic development, blossoming intuition, and spiritual healing; hand-set in fine silver.
A piece for the fierce spirit in all of us.